What are you looking for?
Membership Services
Risk Management
Procuring Cause
The Procuring Cause Guidelines C.A.R. and SDAR adopted in the late fall of 2001 address how to determine which of the brokers involved in a transaction is responsible for its successful completion, and therefore entitled to the commission. More. (requires C.A.R. Login)
Arbitration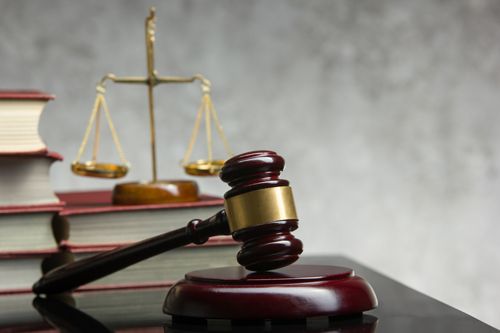 The Greater San Diego Association of REALTORS® (SDAR) is responsible for enforcing the Code of Ethics for its members and can administer discipline to any SDAR REALTOR® member found to be in violation of the Code of Ethics. If they are a member of another association, the other association must be contacted.
Keep in mind: SDAR has legal limits on its authority. We cannot conduct a hearing to determine violations of law, nor can we enforce contracts or award monetary damages to a party in a case. These powers are reserved for the courts and/or state licensing authority. We also do not have the power to revoke an individual's real estate license, which falls under the authority of the California Department of Real Estate.
Does your complaint concern the MLS only? Click Here
REALTORS® abide by the strict standards of the Code of Ethics. If a REALTOR® has failed to meet these standards, you have the following options to resolve your dispute:
Contact the Broker:
Contact the REALTOR'S® broker to inform him or her what happened. It could lead to a quick resolution.
Use the C.A.R. Ombudsman Program:
Available exclusively for C.A.R. members. A C.A.R. ombudsman will work with both parties to resolve non-legal disputes.
Contact an ombudsman. Click Here
File an Ethics Complaint
If contacting the broker and talking to an ombudsman don't resolve the problem, you can file a formal ethics complaint.
REALTORS® before submitting your ethics complaint we highly recommend you contact the Peer-to-Peer Ethics Infoline. A C.A.R. member will help you determine which articles of the code of ethics, if any, were violated.
Would you like help filing your ethics complaint?
An SDAR Ethics Advocate is an advocate for the ethics process and will act as your guide through the disciplinary hearing procedural process. If you choose to have an ethics advocate assist you. The Ethics Advocate does not take the place of an attorney. You may have an Ethics Advocate in addition to an attorney if you choose to hire an attorney.
An SDAR Ethics Advocate is authorized to:
· Explain the Code of Ethics Articles
· Help you organize your Complaint/Response and Exhibits
· Review the Overview of Hearing Procedures
An SDAR Ethics Advocate cannot:
· Write your Complaint/Response
· Attend the hearing
· Formulate your argument
· Discuss the results of the Hearing
To request an SDAR Ethics Advocate, Click Here.
Filing an ethics complaint is a simple and straightforward 5 Step process. Each blank field within the form must be completed before you can proceed to the next step.
After naming the SDAR REALTOR® Respondent, you will be required to provide a summary describing the alleged allegation for each article cited in your complaint. You can also include a more in-depth summary in the supporting documents section. If you would like help with this part of the process you can request an SDAR Ethics Advocate by clicking here it is highly recommended that you request an SDAR Ethics Advocate prior to submitting a formal complaint.
In Step 3 you are required to supply supporting documents that substantiate your complaint. You must save your documents in PDF format to upload them. Documents must be smaller than 50MB and you need to wait until they have been uploaded before proceeding to Step 4. Documents should be consolidated into one file and in English. You may want to consult the Code of Ethics to assist you in the process.
All communication regarding your complaint will be sent electronically via email from [email protected] please save this email address in your contacts.
To File a Formal Ethics Complaint, Click Here.
After You File an Ethics Complaint
After you file, the Grievance Committee will review your complaint to determine if the allegations made, if taken as true, might support a violation of the Article(s) cited in the complaint.
There are two possible outcomes:
1. If the Grievance Committee dismisses your Complaint, it means they don't feel your allegations would support a hearing panel's conclusion that the Article(s) cited in your complaint had been violated. Please note: if your complaint is dismissed you be given the opportunity to appeal the dismissal. Appeals are conducted by the Board of Director's appellate panel, who can only consider original evidence.
2. If the Grievance Committee forwards your Complaint for a hearing, that doesn't mean they have decided the Code of Ethics has been violated. Rather, it means that if what you allege in your complaint is found to have occurred by the hearing panel, the panel may have reason to find a violation of the Code of Ethics. The respondent will be notified of their right to file a response and a hearing will be scheduled.
Ethics Hearings
Hearing panel members are unpaid volunteers. Their objective is to be fair, unbiased, and impartial. To learn more about ethics complaints and hearings, Click Here.
A hearing has three possible outcomes:
1. Parties accept the panel's decision. The Board of Directors then ratifies the decision.
2. The Complainant appeals. Can only appeal due to procedural deficiency or any lack of procedural due process
3. The Respondent appeals. Can appeal due to procedural deficiency or any lack of procedural due process, the fine amount, or misappropriation of the Code of Ethics.

Appeals are conducted by the Board of Directors' appellate panel, who can only consider original evidence.​​​​​​​​​​​​​​
Real Estate Mediation Center
Our attorney & broker mediators are experts in resolving non-disclosure, land use, easements/boundaries, landlord/tenant, contracts, and all other real estate issues. SDAR members and their clients save 25% off hourly fees. Visit realestatemediationcenter.com for more information.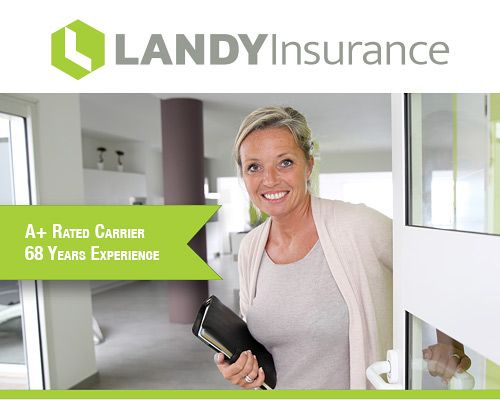 The Herbert H. Landy Insurance Agency, Inc. has been a national leader in providing Professional Liability Insurance and Errors and Omissions (E & O Insurance) since 1949. We offer coverage through some of the finest, most financially-sound insurance companies to assist our clients in obtaining the best combination of coverage and cost to fit their own unique professional insurance requirements. Whether you are a professional seeking Errors & Omissions or Professional Liability Insurance for your business or an independent insurance agent securing coverage for a client, our goal is to make your insurance buying experience a positive one.
To learn more, click here.

C.A.R. Consumer Mediation Center
Program Overview for Prospective Panel Mediators
Panel Requirements
Your Guide to the California RPA and Related Forms, any format (online, live lecture, etc.)
Mediating Disputes under the RPA-CA Course
32 hours general mediation training (any reputable provider)
Payment of $500 application fee and an annual fee of up to $500 thereafter for continued participation on the panel (renewal amount generally varies depending on volume of mediations assigned). We are currently only accepting payments through PayPal. Please contact our Center at

[email protected]

to request an invoice for payment via PayPal.
Ongoing Training
C.A.R. real estate focused training (up to 4 hours), upon request by C.A.R.
4 hours general mediation training each 24 months
Experience
Only experienced mediators accepted
10 mediations (2 hours or more hours in length) of real estate disputes within the past 5 years
Education
Attorney in good standing or bachelor's with DRE licensee in good standing (5 years' experience)
Mediator Obligations
Provide suitable mediation facilities Coordinates scheduling of the mediation with the parties following assignment by the Program.Invoicing and collection of mediation fees (but not administration fees) Updated June 15, 2020, visit www.consumermediation.org for full details.
SDAR Affiliates - Legal Services
SDAR has affiliate members who provide various legal services. To view the contact information of affiliates under the subsection "Legal Services," Click here.
C.A.R. Legal Hotline
For legal advice, contact the California Association of REALTORS® Legal Hotline. You will need to have your membership number available, and you may be prompted to leave a message so that a real estate attorney will return the call.
Agents: Call (213) 739-8282
Brokers: Call (213) 739-8350
Real Estate Attorneys
Need a real estate attorney? For the San Diego Bar Association Lawyer Referral & Information Service, call toll-free, (800) 464-1529, or click here.
Risk Management
A comprehensive collection of easily implemented risk management tools and strategies designed to protect REALTORS'® future success by minimizing the risk of costly litigation, crippling business disputes, damaging ethics violations, and ruined reputations. Learn more:
Contact Us
We have been helping our members succeed and facilitate the dream of homeownership for over a hundred years. As your trusted partner, we're dedicated to helping you succeed.
Greater San Diego Association of REALTORS®
4845 Ronson Court, San Diego, CA 92111
Business Rating
Click Here to
view profile​​​​​​​