What are you looking for?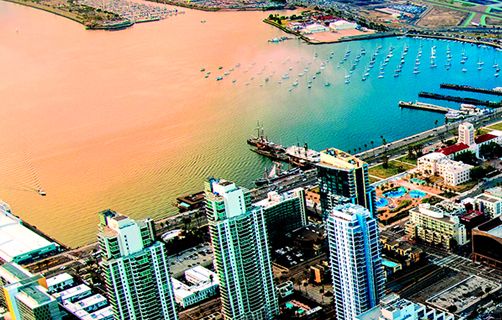 Vision Statement
The international real estate committee provides educational and networking opportunities, develops international business, encourages cultural diversity, and otherwise supports our members' international real estate business.
Our Goal
To collaborate with other San Diego groups, local governments, and business leaders to promote San Diego to international real estate investors and pursue other international business opportunities.
International Partners
🇧🇷 Brazil - Federal Council of REALTORS® (COFECI)
🇮🇳 India - NAR India
🇯🇵 Japan - Japan America Real Estate Cooperation Office (JARECO)
🇰🇷 South Korea - Global Real Estate Association of Seoul
🇲🇽 México - Baja California Association of REALTORS®
🇲🇽 México – Asociación Mexicana de Profesionales Inmobiliarios (AMPI México)
🇲🇽 México - Asociación Mexicana de Profesionales Inmobiliarios (AMPI Tijuana)
🇲🇽 México - Asociación Mexicana de Profesionales Inmobiliarios (AMPI Rosarito)
🇺🇦 Ukraine - Ukranian REALTOR® Association
🇵🇪 Peru - ​​​​​​​Asociación Peruana de Agentes Inmobiliarios (ASPAI)
​​​​​​​🇵🇦 Panama - Asociación Panameña de Corredores y Promotores de Bienes Raíces - (ACOBIR)
🇨🇴 Colombia - Federación Colombiana de Lonjas de Propiedad Raíz - (FEDELONJAS)
🇨🇷 Costa Rica - The Costa Rica Global Association of REALTORS®
🇵🇹 Portugal - Portuguese International Realty Alliance (PIRA)
🇨🇦 Canada - The Real Estate Board of Greater Vancouver
🇨🇦 Canada – The Canadian Real Estate Association (CREA)
🇸🇬 Singapore - The Institute of Estate Agents in Singapore
🇳🇮 Nicaragua - Cámara Nicaragüense de Corredores de Bienes Raíces (CNCBR)
🇪🇨 Ecuador - Federación Nacional de Corredores de Bienes Raíces del Ecuador (FENACBRE)
​​​​​​​🇷🇴 Romania – Asociația Profesională a Agenților Imobiliari din România
🇦🇺 New South Wales – The Real Estate Institute of New South Wales
🇬🇹 Guatemala – Cámara de Corredores de Bienes Raíces de Guatemala (CBR)
🇺🇾 Uruguay – Cámara Inmobiliaria Uruguaya (CIU)
🇵🇾 Paraguay – Cámara Paraguaya de Empresas Loteadoras e Inmobiliarias (CAPELI)
🇵🇭 Philippines – The Chamber of Real Estate and Builders Association
​​​​​​​🇬🇷 Greece – Greek National Association of Certified Real Estate Professionals (EPPA)
🇹🇷 Turkey – Mersin Real Estate Association
🇨🇾 North Cyprus – Turkish Cyprus Realtors Association
​​​​​​​🇹🇭 Thailand - Real Estate Sales and Marketing Association (RESAM)
​​​​​​​🇮🇩 Indonesia – Indonesian Real Estate Brokers Association – (AREBI)
🇮🇹 Italy - ​​​​​​​Italian Federation of Real Estate Professionals - (FIAIP)
🇩🇴 Dominican Republic - Asociación de Agentes y Empresas Inmobiliarias – (AEI)



• AMPI National Real Estate Congress – October 11-14 (Tijuana, México)
Register here.

​​​​​​​• Expo Real - 24th International Trade Fair for Property and Investment October 4–6, 2022 (Munich, Germany)
About San Diego
Global Economic Overview
San Diego County is home to more than 3.3 million people spread across 18 cities that offer a wide variety of geographic and lifestyle options. The region is consistently recognized as a top tourism destination, a navy town with the largest concentration of military assets in the world, and a leading life sciences market and growing tech hub. Its binational location offers a combined population of more than 7.1 million people, a 27,000 square mile footprint, two international airports, and the busiest land port of entry in the western hemisphere.