What are you looking for?

Real Estate Circle of Excellence
Thank you for joining us in acknowledging top real estate agents and producers. Real Estate Circle of Excellence highlights the outstanding individuals in the San Diego County real estate industry. Real estate agents will be honored by their peers for their excellence standards and efforts they have demonstrated in the past year. For 2016, our members were recognized in two categories. Agents and brokers can receive awards and recognition as recipients of the Recognition of Excellence and the Awards of Excellence. Click here for photos of the 2016 Circle of Excellence .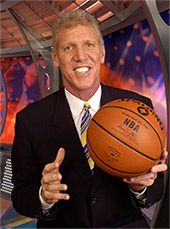 Our host for the Real Estate Circle of Excellence, Bill Walton - Basketball Legend, Broadcaster, and Humanitarian, dazzled the crowd. We listened as Bill told us of his secrets of success and the leadership lessons he's learned as a result of a life in sports. We learned all about his journey from success, despair and to ultimate triumph. The Circle of Excellence was sold out prior to the event. Make sure you buy tickets early next year so you don't miss the hottest ticket of the year. Do you have what it takes be honored at next years Real Estate Circle of Excellence Awards? Visit the Circle of Excellence website to learn more about the event and how the application process works.