What are you looking for?
The New RPA
(Residential Purchase Agreement)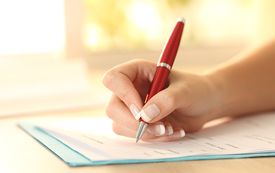 For the first time since 2014, the California Association of REALTORS® has issued a complete makeover of the standard Residential Purchase Agreement (RPA), the standard form used in the overwhelming majority of California home sales.

With the RPA being the cornerstone of every successful real estate transaction, REALTORS® should be extremely well-versed with the principles and applications of this form. Get detailed instructions on how to properly complete and use the RPA from our contract experts!
Learning Objectives:
• Get familiar with the latest changes
• Receive instruction on forms related to the RPA such as the Residential Listing Agreement (RLA), Requests for Repairs (RR), and more
• Understand all mandatory and recommended disclosures
• Learn how to create, modify, cancel, or close a transaction
• Ensure all commissions are paid-in-full and on-time
• Better serve and protect your clients
Resources:
• Check out our Education Calendar for weekly live trainings and webinars –
here
.
• Watch a recording at your own pace –
here
.
• Brokers and Office Managers – schedule a live virtual office training by e-mailing
[email protected]