What are you looking for?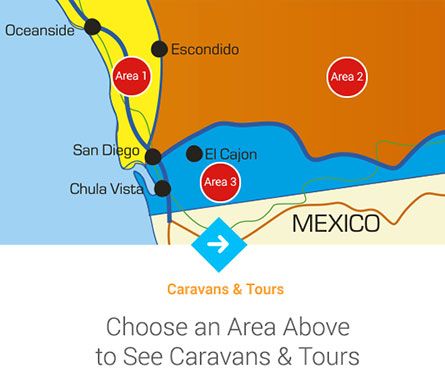 San Diego County ​​​​​​​Tours & Caravans
SDAR is pleased to promote the region's caravan tours. Please choose a caravan area below.

Caravan Area 1 | Caravan Area 2 | Caravan Area 3

Local San Diego Caravan and Tour information is updated regularly, and to the best of our ability. If you have changes in time / location / contact information for a local caravan, please contact San Diego MLS Rules Dept or call (858)726-9657
​​​​​​​
Promoting local events or information? SDAR can post a PDF of a flyer or promotional information about events sponsored by local caravans / tours. E-mail the PDF to [email protected] and SDAR will include it in the appropriate Caravan calendar information.