What are you looking for?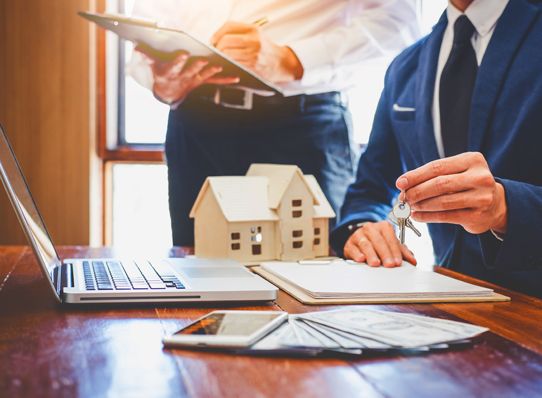 Tuesday, November 5
12:00 p.m. - 1:30 p.m.
Admission - FREE

Greater San Diego Association of REALTORS?

4845 Ronson Court Room 101

San Diego, CA 92111

View Map

 
Real Estate now Deemed an "Essential" Business
We hope this finds you and your loved ones safe and healthy. We're excited to report that Real Estate is now listed as an "essential" business! Saturday, the U.S. Department of Homeland Security Cybersecurity and Infrastructure Security Agency (CISA) updated the list of essential services during the coronavirus (COVID-19) crisis. Since Governor Newsom's March 4, 2020 order incorporates this list, the order now includes residential and commercial real estate, including settlement services, as essential services in California. We recommend that you always follow your city and county orders, if they have more restrictive standards, as those guidelines will provide governance over your license. Ultimately, no open houses should be held at this time, and showings should be done virtually, if possible. You can read the full CIS memorandum here.

Thank you for supporting our appeal to our local elected officials and the Governor's office to define real estate as essential. Our industry is a significant contributor to the US, State and San Diego County economy. In fact, the average home sold in San Diego has an impact of $80,000 on the local economy and there is an average of 500 homes sold each month. From REALTORS® transaction management and moving services to financial institutions and more, this change will allow us to continue to support real estate and the needs associated with this essential business, effective immediately.
Financial Help for Those Affected by COVID-19
Mortgage Relief
This pandemic has many Californians under a stay at home order and as a consequence many will find themselves with reduced work hours, furloughed, or laid-off. For those affected financially, we have compiled a variety of sources where you can seek help. Many banks are announcing new policies to get the public throught these difficult times. This list is updated frequently, so please check back often.
Ally Bank
In an email sent March 18, the online-only bank reminded customers with deposit accounts that they have no minimum balance requirements or monthly service fees to worry about. Ally Bank also said that for the next 120 days, it will not charge savings and money market account holders excessive transaction fees or charge customers for overdrafts. Furthermore, there will be no fees for expedited shipping of checks or debit cards.
Retail banking customers with questions can call Ally Bank customer care 24/7 (1-877-247-2559). On its hub page with information about the coronavirus, Ally Bank encourages customers to download the bank's mobile app and enroll in online services. There's also relief for Ally's auto loan and home loan customers in the form of payment deferrals for up to 120 days, without late fees.
Ally Financial services a lot of car loans, and both have hotlines available for consumers facing financial hardship during this emergency. So even if you financed a used car, if you did so through your bank, there may be recourse. Both companies can also be contacted about existing credit card, personal loan, or other types of debt.
Visit Wells Fargo's COVID-19 information center
Visit Ally Financial's coronavirus response center
Bank of America
The bank noted that employees are trained to help decide what the right support for an individual customer looks like. A spokesperson for the bank also notes that, "As part of our regular practice, we offer assistance to qualifying consumer and small business clients facing hardships, including forbearance with certain fees." Bank of America's CEO has agreed to donate $100 million to support communities impacted by the outbreak.
Account holders are welcome to contact the bank if they need financial assistance. Through the bank's
Financial Center and ATM locator
, you can find out whether the nearest Bank of America facility is open. The bank is also adjusting the hours at financial centers. All financial centers will be open at set times during the week and during normal hours on Saturdays. Its
page
noting the steps they're taking in light of the spread of the virus also reminds customers that online banking and the Bank of America mobile app are also options.
Capital One
The McLean, Virginia-based bank has a
page
that's dedicated to addressing questions and concerns related to the coronavirus. It's asking customers to reach out if they're going through a difficult financial situation. The customer support section of their website lists various phone numbers account holders can use depending on the product or account they have.
Effective Monday, March 16, Capital One Cafes nationwide are temporarily closing, the bank's website says, "due to growing public health concern and in an effort to be proactive." Branches in certain areas are also temporarily closing. If you need to access a branch, check online first using the
Locations Finder tool
to find out if there's one open near you. In the meantime, the bank recommends using its mobile app and other digital tools. Capital One ATMs, including most of the machines in the cafes and branches that are momentarily unavailable, are still accessible 24/7.
Chase
The CEO of Chase consumer banking has a message for customers listed on the
bank's website
, noting that it's donating $50 million to nonprofits to "help address immediate public health needs as well as long-term economic challenges." The message also recommends that customers reach out to the bank if they need assistance as a result of the coronavirus outbreak.
Effective March 19, Chase is
temporarily closing 20 percent of its locations
(1,000 branches). The remaining branches will continue to operate, but will close early. Customers who need branch access should visit the
Chase website
to find the nearest open location. Otherwise, customers should use the Chase mobile app and its other digital features.
Citi
On March 9, Citi agreed for at least 30 days to waive monthly service fees for retail banking customers and waive penalties for early CD withdrawals. These fee waivers and an additional one for remote deposit capture fees are also waived for retail bank small business customers. Mortgage customers may be eligible for a hardship program and Citi credit card holders may be able to increase their credit lines and benefit from collection forbearance programs. Customers should reach out to the bank to find out if they qualify for assistance.
In its branches, Citi is providing plenty of hand sanitizer and ensuring that workers are aware of health and safety guidelines released by the Centers for Disease Control and Prevention (CDC). Customers should use the ATM and branch locator to find out which branches have temporarily closed and which ones have adjusted their hours.
Discover
Discover has a page with frequently asked questions and phone numbers for customers with Discover loans and credit cards who have been impacted by the coronavirus. Online banking customers who need assistance can call the number provided (1-800-347-7000). A spokesperson for the bank says customers may receive assistance related to payments, fees and interest.